In Florence, the cradle of the Renaissance, a few meters away from the ring road that delimits the historic city center it is impossible not to notice the polychrome and exotic onion shaped domes of the Russian Orthodox Church. These domes are crowned by glittering golden crosses that are mirrored in the waters of the stream Mugnone while they proudly reflect the sun's rays.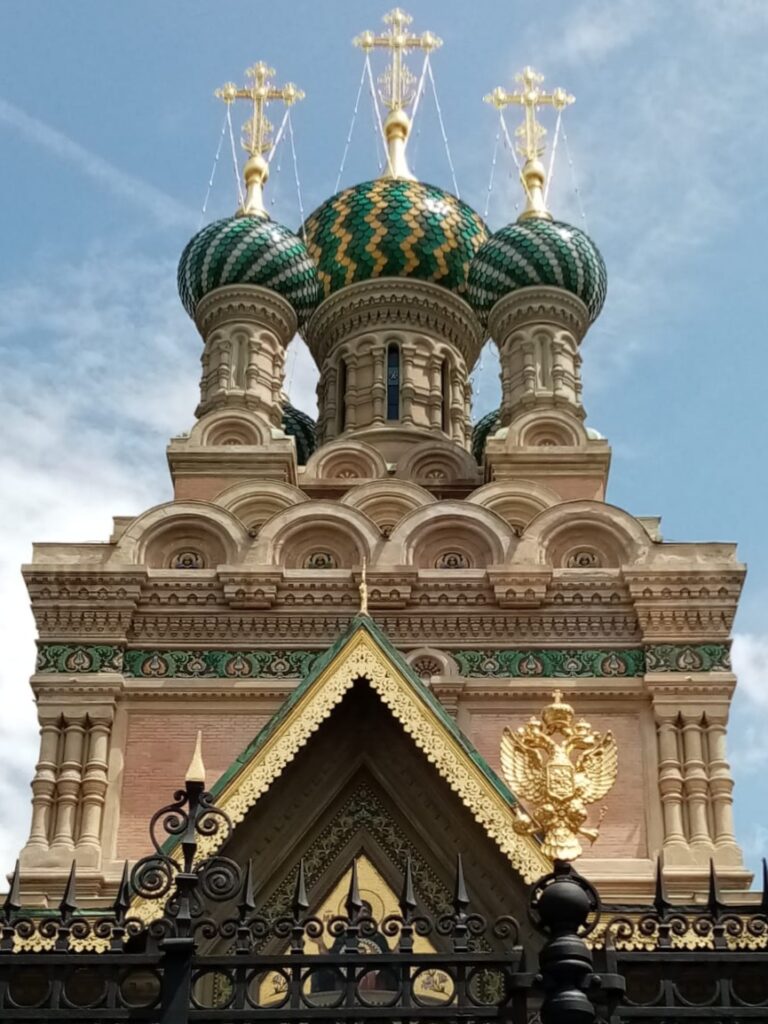 The church is a bulwark of Orthodoxy in the city of Florence that hosted in 1439 a delegation from Constantinople (depicted in the guise of "Cavalcade of the Magi" by Benozzo Gozzoli in the splendid frescoes of Palazzo Medici Riccardi) and where the ephemeral union between Western and Eastern Christians was proclaimed. The churches in via Leone X are actually two: an upper one dedicated to the Nativity of Christ and a lower one, underground, dedicated to Saint Nicholas the Thaumaturge. The naming was in honor of Nikolaj Demidov, in fact the Demidov family donated to the Russian Orthodox Community the iconostases, icons and furnishing of its own chapel of San Donato in Polverosa.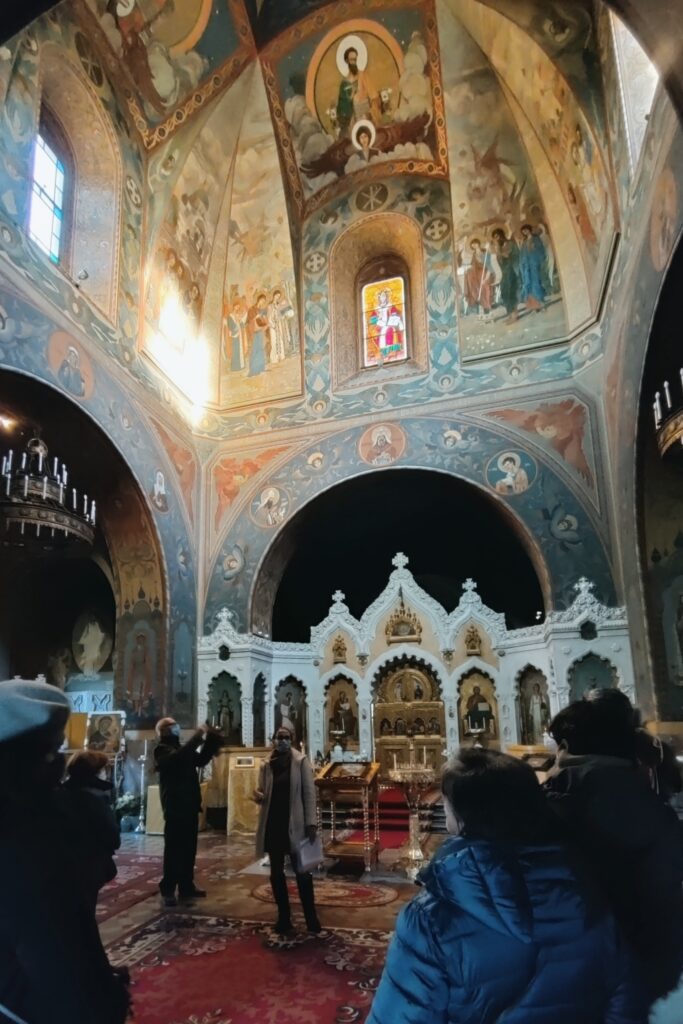 Besides being an artistic jewel and a reference for the Russian community, the two churches, built in the early 1900s, are a splendid example of collaboration. In fact, Michail Preobraženskij, the architect behind the project, while creating the construction using a Moscow Baroque style that is delightfully Russian, was well aware of the resources and peculiarities of the territory. He involved Italian workers and specialists, including the Florentine engineer Giuseppe Boccini, and also used typical local materials, such as pietra serena and marble.
This is how Venetian mosaicists worked on the drawings of the Russian painter Fedor Rejman; and the Genoese marble worker Giuseppe Novi and the Carrarino Paolo Tiscornia created the splendid iconostasis donated by Tsar Nicholas II; while the young painters of the St. Petersburg Academy painted side by side with the Bolognese Giacomo Lolli. The construction is surrounded by a wrought iron gate made by the Michelucci Foundries of Pistoia and the building is decorated by majolicas made at the Manufacturer Cantagalli of Florence. To access the church you go through a wooden portal carved by Rinaldo Barbetti and inspired by the Paradise Gate of Ghiberti.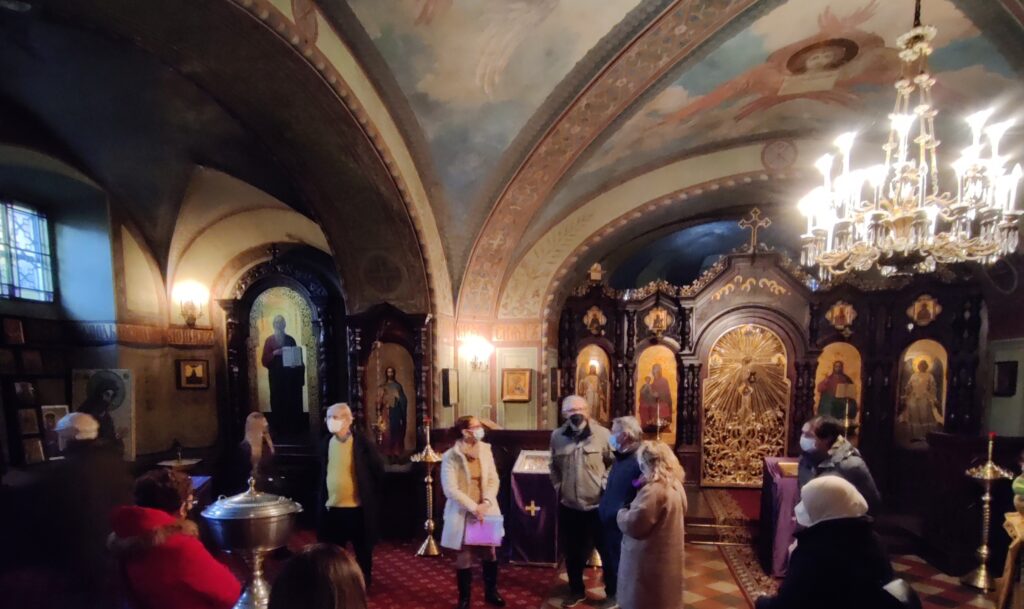 Thus it is therefore that gazes, hands and minds belonging to different cultural horizons met and created a temple that is Christian Orthodox and certainly Russian, but also Florentine and Italian.
Since last December our association has been collaborating with the Russian Orthodox Community of Florence in organizing guided visits to the church in Italian. Follow our Facebook page or contact us at prenotazione@goodworldcitizen.org for information and reservations.
Caterina Garzonio